Hey y'all, we're Horseshoe!
At Horseshoe Boutique in Seattle, WA you will find the latest in women's contemporary fashion and artisanal jewelry, set amongst a rustic Americana environment. To shopping the racks in-store to being gussied up head-to-toe by our personal stylists, we strive to lift up our community by instilling confidence and celebrating each and everyone's unique styles.
Give the gift of Horseshoe! Whether it's for a new cozy sweater or a personal styling experience, our in-store gift cards make a pretty great present!

Gift Cards

Let us style you! We offer personal styling sessions, parties, and personalized shopping that takes the guesswork and overwhelm out of style and makes it fun again! Click for all the details.

Learn More

Find out more about the brands we carry and why we just love 'em.

Browse Brands
New Quiz: What's Your Style Element?
How do you reflect your style with how you show up in the world? Take our quiz to find out!
Find my element!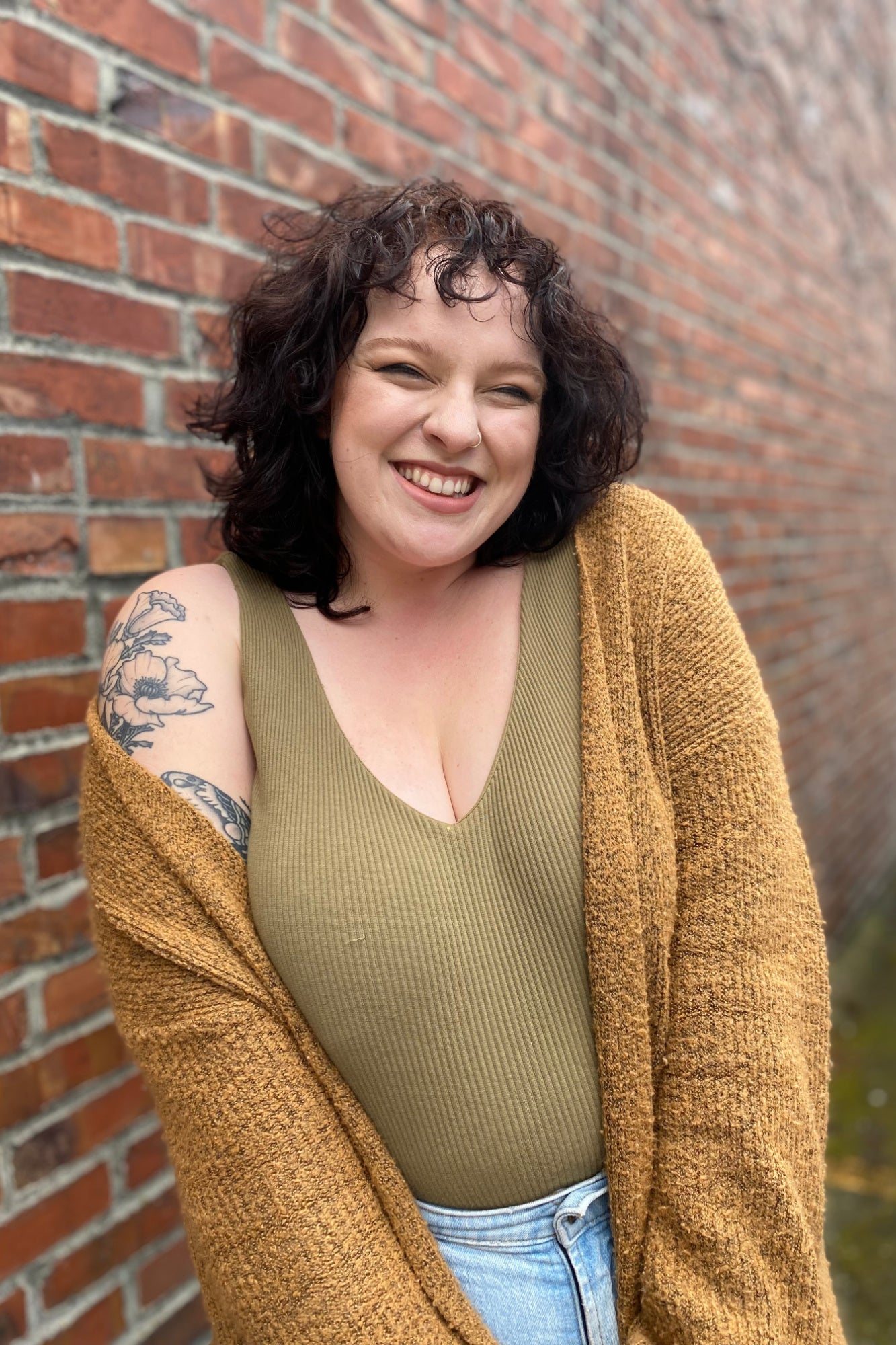 Our Featured Fine Filly: Allison
Horseshoe Sales Support/Stylist
What's your favorite brand at Horseshoe?
I'm obsessed with Saltwater Luxe! They always pick the dreamiest colors with romantic, feminine silhouettes. I have such a wide variety of styles from them, too – warm, cozy jackets, summery-floral blouses and skirts, and everything in between. I also have to give an honorable mention to OAT, who makes *magical* wide leg pants in the cutest colors.
When styling others, what's one element you like to bring into every experience?
The three C's: creativity, comfort, and confidence! When I'm styling, I want the person I'm working with to feel like their outfit is an authentic expression of their personality. Comfort is also essential in building your wardrobe, because if a piece makes you feel uncomfortable, you won't reach for it. We wear clothes every day, so we might as well wear clothes that feel good on our bodies! Lastly, I want every person I style to feel beautiful and confident when they walk out the door. Trying things on in a dressing room can feel intimidating and daunting sometimes, and I'm there to make it as painless and empowering as possible.
From Our Community
We're so grateful for these kind words from our clients. Please feel free to leave us a review to let us know how we're doing. We love hearing from you!